Inspirational quotes from the "Hero's Wall"…
Yesterday, while having a quiet moment alone before diving into work mode, I was suddenly sobbing over my tea.  I had an aching call my dad.
My dad would've been 65 yesterday.  He was a phenomenal leader, working with people from India to Egypt to South Africa.  
And he was unwaveringly supportive of me and my vision in the world.  I like to think that part of who I am, and the work that I do, is inspired by him and how he lived his life.
So, I want to share some of this inspiration and motivation with you.  
It'll take you only a few minutes to read, but will fire you up and get you thinking… about who YOU want to BE in the world.  About the ways in which YOU want to LEAD.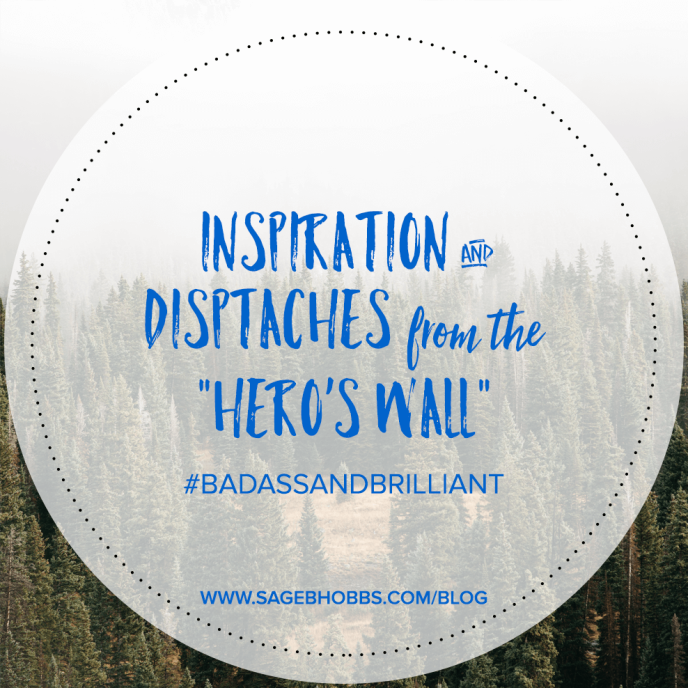 In my dad's office he had photographs of some his favorite inspirational leaders.  He called them his heros.  He was surrounded by them as he worked.
As a kid, and later a young woman, he would share stories with me of these men and women.  He was so casual about it that I figured these types of conversations were regular household fare.  
I later learned that I was so lucky to have has his teachings.  And, like anything we're taught by those we love, it shaped me.
Here are a few bits of inspiration for you from the "Hero's Wall."
Sometimes, just one nugget of wisdom can shift how we face our day, how we take on the week, and ultimately how we create our lives.
Nelson Mandela (aka Madiba):  "It always seems impossible until it's done."
Aung San Suu Kyi:  "You should never let your fears prevent you from doing what you know is right."
Mother Teresa: "I alone cannot change the world. But I can cast a stone across the waters to create many ripples."
Martin Luther King, Jr.: "Faith is taking the first step even when you don't see the whole staircase."
Bob Dylan:  "I think of a hero as someone who understands the degree of responsibility that comes with his freedom."
Desmond Tutu:  "My humanity is bound up in yours, for we can only be human together."
Sir Edmund Hillary:  "You don't have to be a fantastic hero to do certain things — to compete. You can be just an ordinary chap, sufficiently motivated to reach challenging goals."
In the comments below, I'd love to know,
"Which hero's quote is your favorite and why?"
My dad would LOVE this discussion.  I'm sure he'll be peaking at your answers and smiling.
We're two weeks into the New Year.  
This is about when most people start to give up on their promises, goals, and intentions.  They start to feel like a failure.  They start to let various reasons and excuses pull them further away from their desires.
I hope these gems from the "Hero's Wall"  re-up your commitment and energize you to keep going towards your vision.
Yours in badass + brilliant living,
xo
Sage
These gems from the "Hero's Wall" will help freshen your commitment towards your vision.
Click To Tweet
Comments
comments